Dr M. Sudhakar Reddy assumed charge as Principal on 22 Sep 2021
Received ISO CERTIFICATION to SG GDC, PILER.
About Sanjay Gandhi Govt. Degree College
It is with great pride that we welcome you to S. G .Govt. Degree College, Piler, a NAAC accredited 'B' grade with 2.71 CGPA college web site. Our college is a learning community that seeks success for each student as we strive to deepen our core values of citizenship, life-long learning, problem solving, respect and responsibility. We believe that students should wish to come to college each day to learn new things about themselves and the world around them. We set high expectations and create congenial environment for all of our students. Students are the focus of our educational programme and are expected to demonstrate the skills, abilities and potential that we know they possess. S. G. GOVT. Degree College prides itself on providing many choices for students, including Sport programmes, Yoga, JKC, DRC, Career and Counseling centre, Remedial coaching centre, Equal opportunities centre and Green House/ Gardening.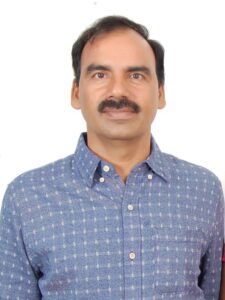 Dr M. Sudhakara Reddy, Principal
S.G. Govt Degree College, Piler